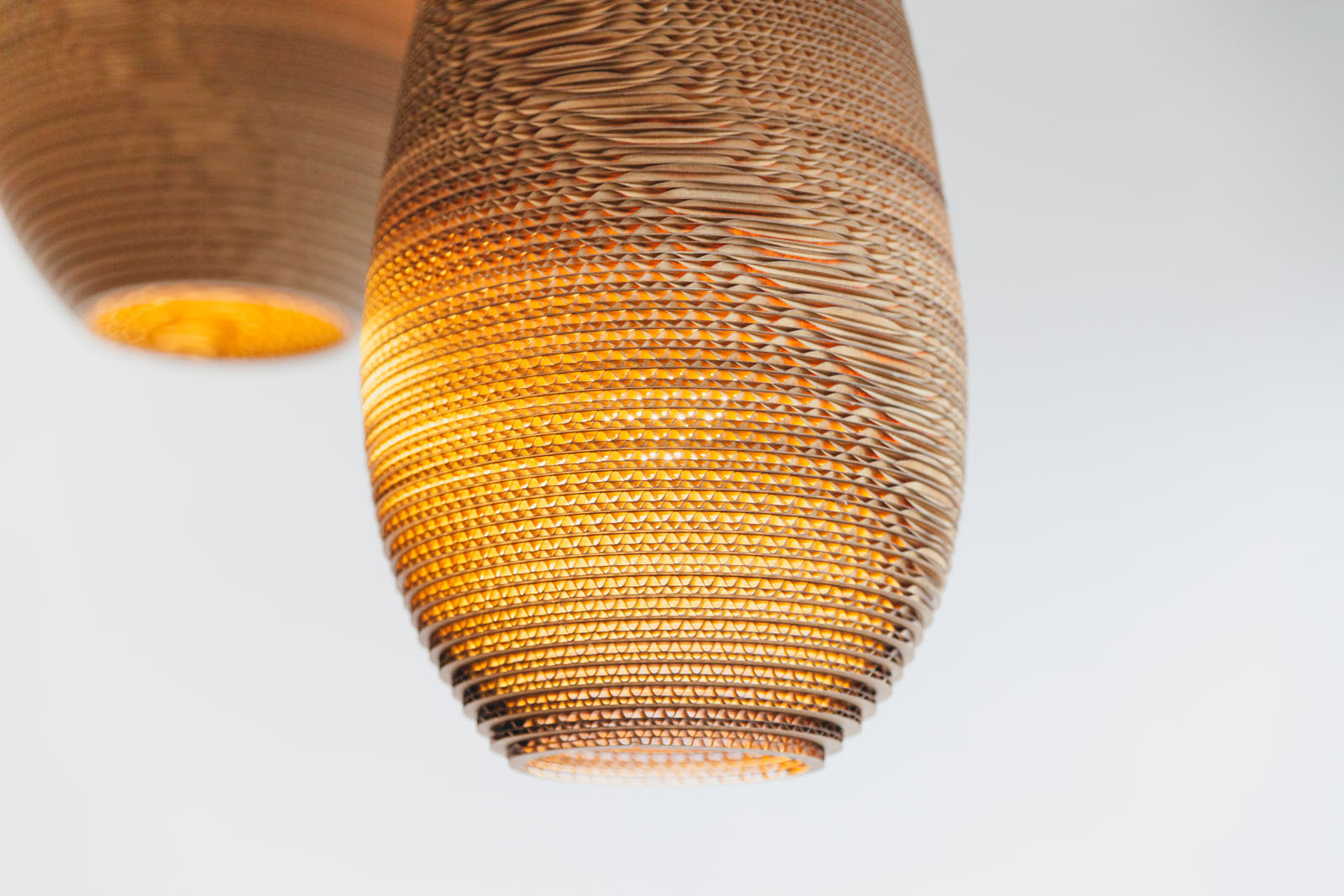 introduction
Laser cutters help us work with materials in ways that would be impossible or prohibitively time intensive using traditional approaches. While laser cutters only work with 2-dimensional designs, they are a really interesting tool for creating 3-dimensional designs as well. The project explores the affordances and constraints of laser cutting with the goal of creating a 3D sculptural light.
Laser cutting is the primary technique for this project, but light is desired medium. Meaning, in designing your sculptures, think about how they interact with light. There are a number of ways you can incorporate light into your project. Depending on the design, you might use a light bulb, el wire, or 3 tiny LEDs. For a different kind of challenge, try combining this project with the LED Lifeforms project to create automated, generative, or responsive light sculptures.
laser cutting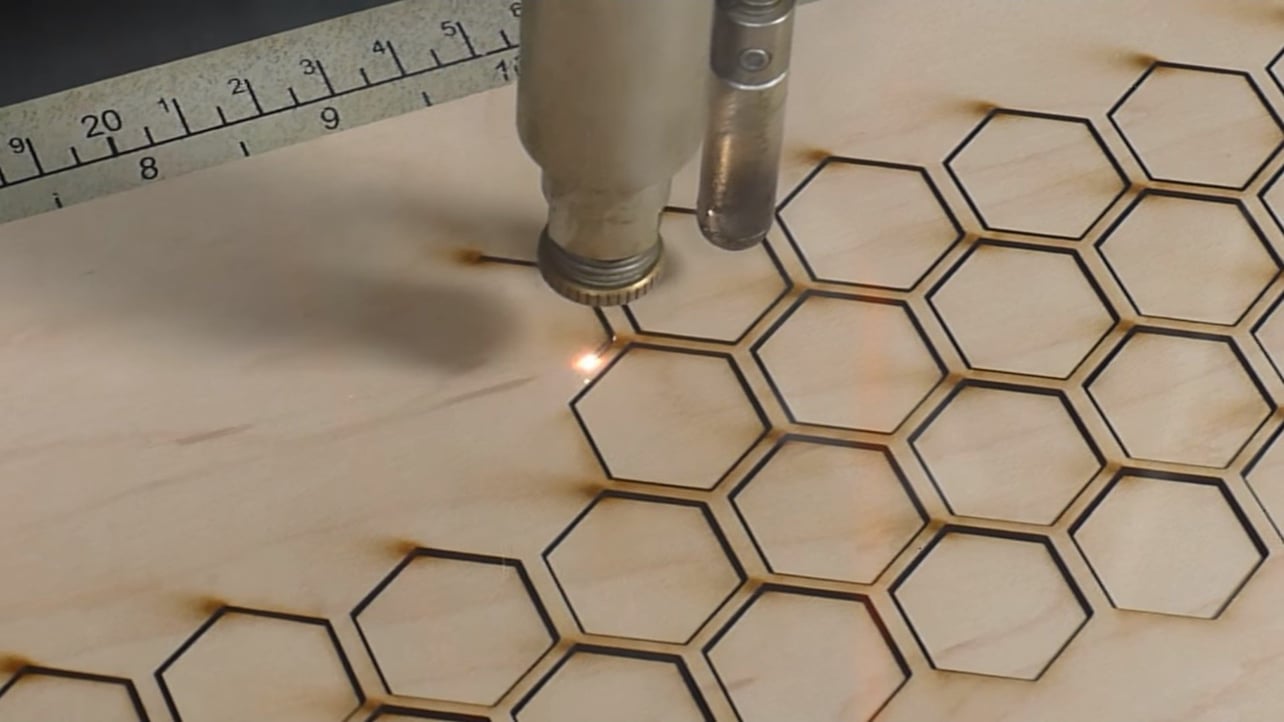 There are a few different things a laser cutter can do: cut, score, and engrave. The results are highly accurate and finely detailed and while these technologies have been around for decades, only recently have they become accessible / affordable for individual artists and designers. We "talk" to laser cutters using vectors lines and greyscale raster images using adobe illustrator or Inkscape, a free but full featured vector editor.
reading
laser cutting basics
detailed resource on using Illustrator for laser cutting by adobe.
information and templates for printing at the LOC (laser output center) at Emily Carr 
---
---
Some helpful links / materials
Lamp Cord + Socket
Batteries + LEDs
For Materials and Supplies, check out our resources page!
Light-based Circuit Resources
Fabrication Tutorials / Resources
---
Artists
---
Examples
Mostly of these projects are clearly beyond the scope of this project, but they are here to give you ideas / inspiration for what you can make with a laser cutter!
Laser Cut Paper Art by Eric Standley (click for more)

laser cut fashion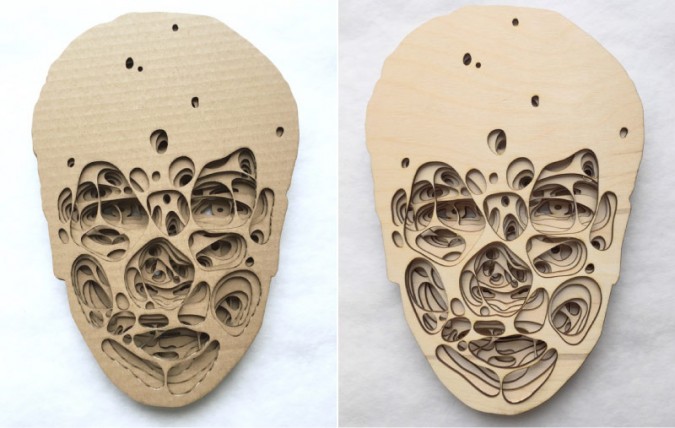 In Myself by Andrey Adno (click for more)
Jewelry & Sculptures by Melissa Borrell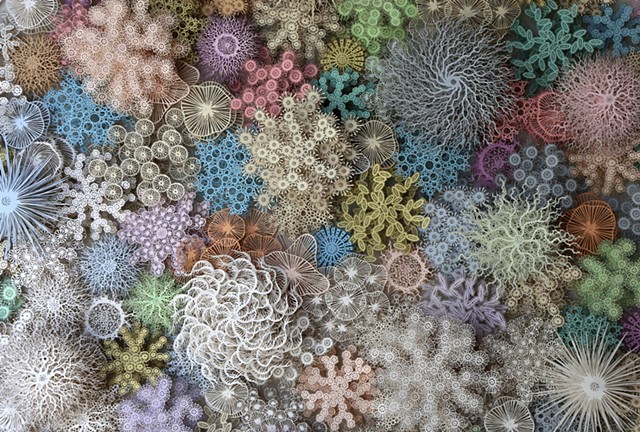 Paper Sculptures by Rogan Brown (click for more)
"Intersections" by Anila Quayyum Agha (click for more)
Jen Stark (click for more)
Laser-cut notepad
laser cut enclosure
---
Artists working with digital fabrication
---
Tutorials / Resources